As an Idaho Falls personal injury attorney, Robert Beck has worked and resolved many cases throughout Southeast Idaho where his clients have been injured. Each case has a unique situation, but Robert's years of experience in pursuing litigation has assisted him in navigating the twists and turns of the legal system.
Because each situation presents its own challenges, Idaho Falls personal injury attorney Robert Beck makes sure to work individually with each client. You can rest assured that important details will not be ignored or delayed.
Robert Beck and Associates practices law in four major areas: personal injury, product liability, worker's compensation, and disability.
Any type of injury suffered by an innocent and and un-expecting person may be considered a personal injury. While an injury can happen in various ways, personal injury attorney Robert Beck can help you understand your legal rights and what possibilities you may consider as a victim of the circumstance. The most common personal injuries are outlined below: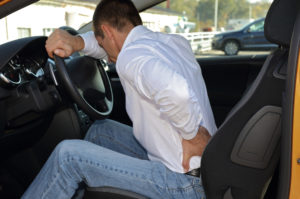 Auto Injury Attorney Auto accidents that involve situations where reckless drivers injure an innocent pedestrian, motorcycle rider, or a driver of another car can cause serious injury and countless medical
Read More »